Once you receive your first pet ever, you will need to know how and what you will wear it. Visiting a veterinarian or simply keeping your pet safe while traveling or walking can be difficult without carrying.
Carriers are needed for traveling with an animal in a car, public transport and flying by plane.
Carriers for cats and dogs are almost the same and differ only in size. Carriers for small animals such as ferrets, rodents, and reptiles – are like ventilated plastic containers. Birds are transported in special cages.
How to choose a carrier according to the size and weight of the animal.
All types of carriers are divided by size and breed of animals: large, medium, small and dwarf. Generally, small, and miniature dog heads are also suitable for cats and puppies.
Before purchasing, the animal must be measured in order to select a carrier with this data.
There are general rules: the carrier must be of such a size that the animal can stand freely in it, turn 360°, raise its head and stretch in length.
The height of the carrier should be 4 inch longer than the height of the dog, and the width should be approximately twice the size of the animal chest.
Do not purchase too large a carrier so that the pet does not dangle inside and bump against walls. It is important to consider the weight of the pet.
One of the most common type of carrier you can find in our website.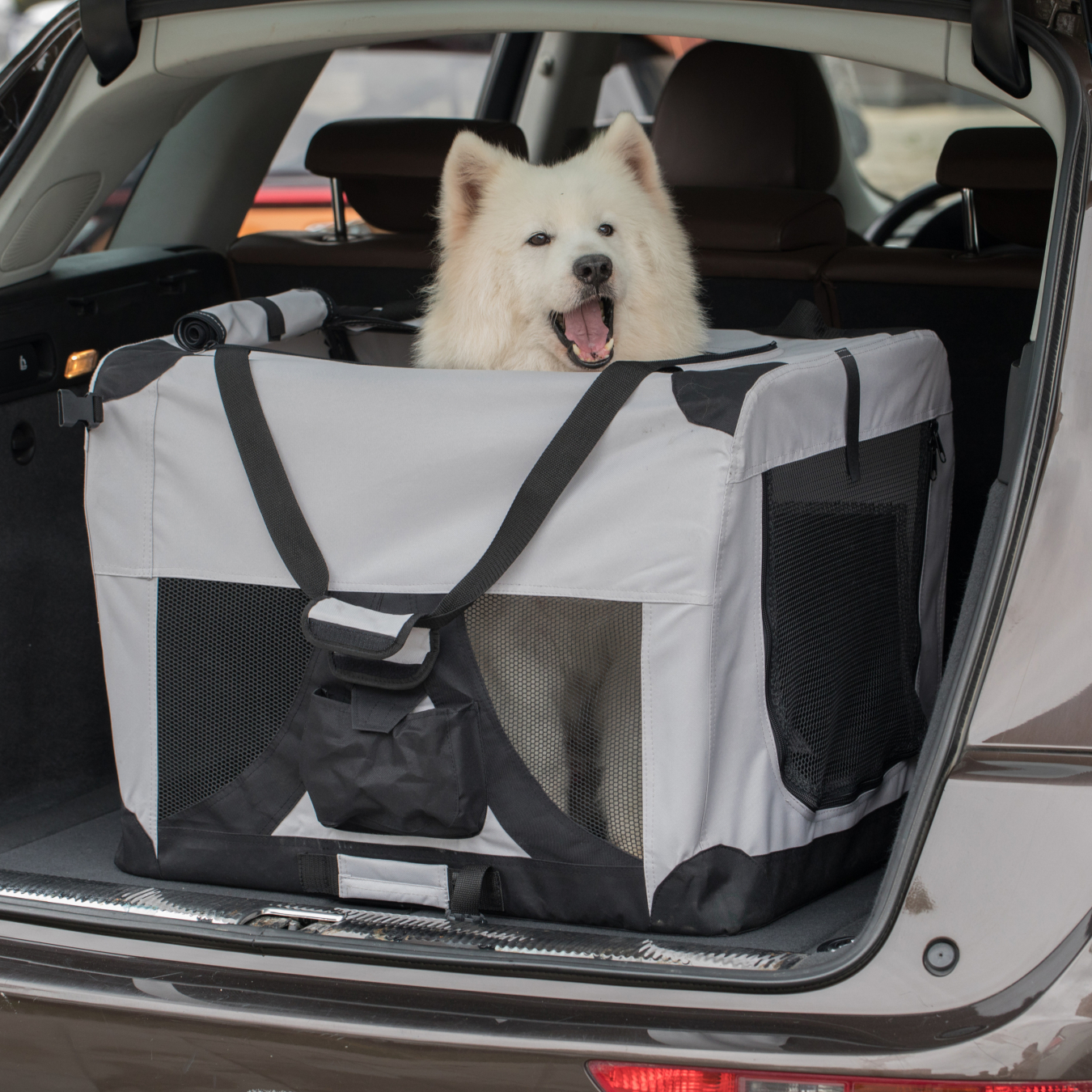 The crib with padded walls and mesh inserts is ideal for both cats and dogs. The robust metal frame fits large animals and fits most domestic airlines requirements. Mesh panels on all four sides and on top provide ample air ventilation while also making your pet easy to control.
The pet carrier can be easily folded up and buckled for safe and compact storage once you do need it.